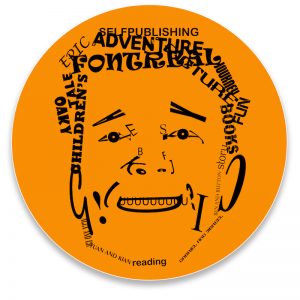 ABOUT ME IN THREE PARAGRAPHS
My name is Marin and I was a child a very long time ago. My father passed away when I was one year old. My mother remarried and I was raised by my loving (but strict!) grandparents. After losing their son, they were terrified by the thought of losing their grandson. For this reason, they didn't let me play on the street, swim in the nearby pond or explore the forest with the rest of the kids. This was also the reason I learned to read and write long before I went to school. My grandparents surrounded me with books. Books became my imaginary parents and my fictional friends. Apart from my genetic building blocks, books also came to be the main component in my development as a creative, compassionate and competitive individual.
I studied nuclear physics, art, and literature, but I enjoyed art the most. As a young artist, I was eager to succeed, winning prizes from various countries. I later became a partner in an advertising agency and switched my attention to serving clients. My last award was somewhere in the early nineties – The Best in the West by Corel Draw Corporation.
Oh, a few more boring things about me: I do not drive, I do not drink carbonated beverages, I have never consumed food from McDonald's, Burger King, KFC or any other fast food restaurant, I do not have a mobile phone, I have never used legal or illegal drugs (except Gravol when I fly), and I have never visited my GP (much to the disapproval of my wife).
I read. I read every day. I am what I am today because of books. This publishing house is my little "thank you" to all of them.
For illustrative purposes, here are few samples of my work as a designer and illustrator.